Tapas Fleming – TAT Workshop Geneva 2005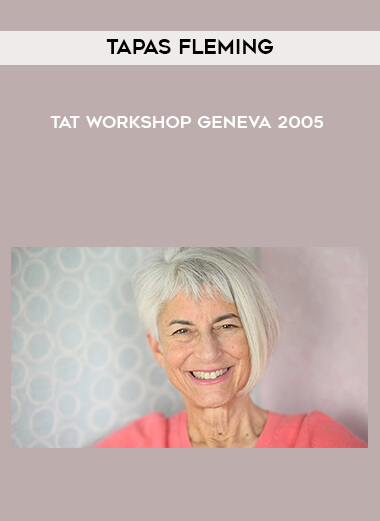 Salepage :
Tapas Fleming – TAT Workshop Geneva 2005
Arichive : Tapas Fleming – TAT Workshop Geneva 2005
TAT Workshop 2000 4 Disc DVD set – approx. 8 hours by Tapas Fleming This set is also available in CD, and MP3 Download formats. Tapas Fleming, the originator of Tapas Acupressure Technique, personally leads this engaging and informative workshop. Truly the most comprehensive TAT seminar available, TAT Workshop 2000 covers the basic steps of TAT and how to use TAT with individuals, children and even animals. TAT is the single most valuable, life-changing, self-empowering technique that I have used. – Margaret Gennaro, M.D., F.A.A.P. Love TAT. It has turned my whole life around, mentally, emotionally, physically and spiritually. Thank you Tapas and all involved in this life opening technique. – Diane Learn how Traditional Chinese Medicine explains the effect of the TAT pose. TAT simply and effectively reduces: any type of stress including traumatic stress (without re-living the traumas); all types of allergic reactions; negative beliefs; emotional baggage; and destructive mental chatter. Tapas leads the listener through careful step-by-step instruction, funny and inspirational stories of TAT successes, actual demonstrations on workshop participants, and sometimes surprising Q & A's. By the end of the workshop, you will know how to use TAT to help yourself truly let go of old patterns of negativity and effortlessly move into a natural condition of peace and vitality.