Sean O'Malley – CardioCoach Complete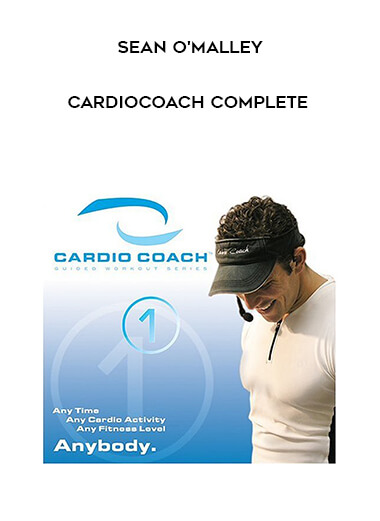 Salepage :
Sean O'Malley – CardioCoach Complete
Arichive : Sean O'Malley – CardioCoach Complete
NEW. Revised Volume 1. Discover the magic of Cardio Coach™ in the REVISED first workout of the Guided Workout Series as your Coach, Sean O'Malley, leads you through two fun, fast-paced challenges. New music, new workouts. Cardio Coach™ is for anybody, at any fitness level! No predetermined speeds or settings — your workout is individualized to your perceived levels of exertion and motivates you to reach your goals. CD included written and graphic workout breakdown. The workout begins with a light warm-up and moves you into a steady state mode of exercise to prepare for the upcoming intervals. In challenge 1, you will climb 6 level 3 hills. Each hill is 20 seconds long, followed by a 40 second rest. The second challenge contains 3 level 3 sprints. Each sprint is 1 minute in length followed by a 1 minute rest. After the second challenge, you will be instructed to take your settings back to your steady state, or level 2, and finish the workout with the cool down. Or, show your spunk with the optional third challenge. Either way, the workout will leave you with a higher metabolism and those feel good endorphins. Scored with uplifting and 'on the mark' music, you will be instructed throughout the workout and each cue will help you find your specific workout levels. The CD ends with an inspiring word from your Coach. Volume 1 is designed to be more instructional in nature than the other volumes, and includes two versions. Version A is intended for the first-time user and contains additional instructional tracks. After using Version A at least once, users may advance to Version B for the same great workout without the added verbal instructions.