Rina Pandya – Diaphragm Rehabilitation for Cardiopulmonary Patients: After Mechanical Ventilation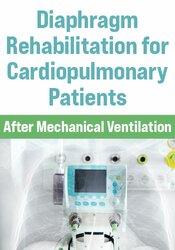 Salepage :
Rina Pandya – Diaphragm Rehabilitation for Cardiopulmonary Patients: After Mechanical Ventilation
Arichive :
Rina Pandya – Diaphragm Rehabilitation for Cardiopulmonary Patients: After Mechanical Ventilation
Faculty:

Rina Pandya

Duration:

Approx. 2 Hours

Copyright:

Feb 03, 2021
Description
For many patients, recovering from COVID is just the beginning.
"I just can't believe how hard it is for me to do simple things now."
Many of these patients find the path to full recovery is more difficult than expected. The lingering shortness of breath, weakness and musculoskeletal pain all take a toll. As patients recover, many will need your help getting back to a healthy and normal life.
Do you have the necessary skills to appropriately address diaphragmatic rehabilitation? Dr. Rina Pandya will walk you through the new techniques and protocols that you need to successfully help this growing patient population. With this specialized training, you'll be able to confidently address these timely challenges that rehab professionals are facing today:
Improve posture and function
Strengthen diaphragm while on bedrest or reduced mobility
Minimize complications from immobilization
Faster recovery
You'll also learn strategies for utilizing teletherapy – allowing your patients to reduce the reduce the energy cost of physically getting to the clinic. Dr. Pandya will make evidence-based and cutting-edge resources available to you in a way that is instantly applicable to your work.
Outline
Diaphragm
Strength and function
Role as a thoracoabdominal pump
Diaphragmatic breathing
Mechanical Ventilation
Differential diagnoses
Ventilator induced diaphragmatic dysfunction (VIDD)
Respiratory Distress
Ventilator settings – what you need to know
Precautions
Stabilization: Posture, Gait Mechanics and Core
Before you begin: initiation criteria
Mobility and muscular deconditioning
Exercise therapy
Resistance training
Sitting and standing balance training
Beyond the Vent: Exercises for the Diaphragm
Active cycle of breathing techniques
Abdominal breathing and diaphragm training
Telemedicine techniques
Contraindications for mobilizing patients
Faculty
Rina Pandya, PT, DPT Related seminars and products:

1
Physiotherapy Online
---
Dr. Rina Pandya, PT, DPT, has an extensive physical therapy career that spans over 20 years, through the UK, the USA, and the Middle East. She has worked in NHS (National Health Service), American health care providing PT services in acute care, in-patient rehab, skilled nursing facilities, home healthcare and outpatient clinics. She has developed specialty programs based on evidence-based practice in her role as a project manager. She has also managed a physical therapy department as a department head in a premier private hospital in Oman. Rina is a member of the APTA, HCPC-UK and OAP-Oman.
Speaker Disclosures:
Financial: Rina Pandya in employed at the DENSO Family Health Center. She receives a speaking honorarium from PESI, Inc.
Non-financial: Rina Pandya is a member of the American Physical Therapy Association, Indian Association of Physiotherapists, Academy of Orthopedic Physical Therapy, and Omani Association of Physiotherapists.
---