Learn Chinese Home Cooking In 6 Authentic recipes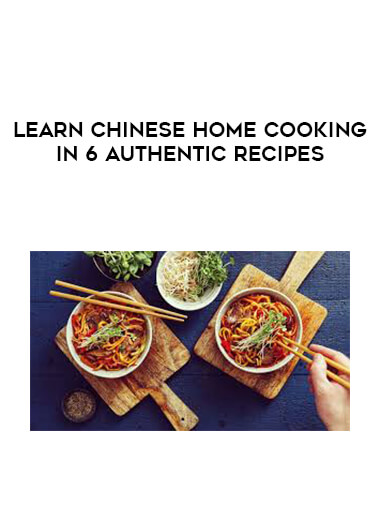 Salepage : Learn Chinese Home Cooking In 6 Authentic recipes
Arichive : Learn Chinese Home Cooking In 6 Authentic recipes
Learning Chinese cooking is not as complicated as you might think.
Are you curious about Chinese food, but don't know where to start?
Have you been intimidated by those foreign sauces and ingredients?
Or have you been held back by the thought that you need special equipment to cook Chinese food?
In this course, I will first introduce you to the 5 essential Chinese sauces.
Then we will use only these 5 Chinese sauces to cook 6 super tasty recipes, with simple cooking equipment.
What will you be able to do after this course?
Cook authentic Chinese food at home.
Master 6 easy recipes that you can cook with common cooking equipment.
Learn about the 5 essential Chinese sauces that create most of Chinese flavours.
Adapt the ingredients to tailor each recipe to your own preferences.
Get familiar with the key Chinese cooking techniques (scalding, stir frying, steaming, stewing)
Take home some nice transferrable Chinese cooking tips & tricks
The 6 versatile recipe lectures work like a staircase, from easy to more complicated.
After this course, you will be able to confidently cook a dinner full of authentic and tasty Chinese dishes, which you can enjoy with your family and friends.
Enroll now!
Let's embark on this journey together to cook authentic Chinese dishes at home!
Looking forward to seeing you in the course!
Who this course is for:
For those who are curious about Chinese food
For those who want to develop a new hobby
For those who want to make stay-home life with tasty food