Jonathan Parker – Build a Winning Self Image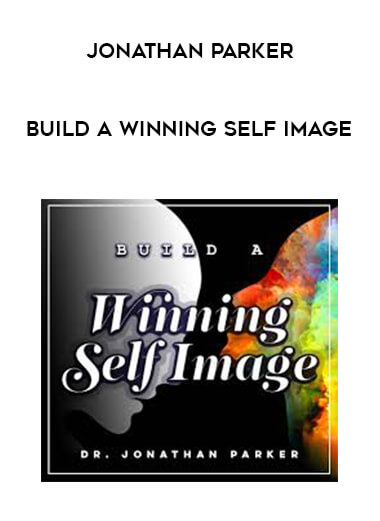 Salepage : Jonathan Parker – Build a Winning Self Image
Arichive : Jonathan Parker – Build a Winning Self Image
Self-image is everything. The difference between success and failure depends on this one thing. It's never a question of how much potential you have but learning how to use your self-image to help you instead of harm you. The fact is simple: you will only go as far in life as your self-image allows, because it is the engine that propels you forward.
Your self-image drives your:
Motivation
Persistence
Happiness
Fulfillment
Overall feeling of success.
When you upgrade your self-image in your subconscious mind, you'll start building a life of happiness, radiant health, and good fortune!
Using this unique training combination of guided relaxation visualizations, mind talk affirmations, and subliminals; you'll learn the transformational power of mastering your inner mind powers for accelerated success.
You will discover how to eliminate negative self-beliefs forever and keep your positive self-image, no matter what happens. This program includes a step-by-step method to reprogram your subconscious mind to help you feel more positive, attractive, successful and happier.
Program Contents:
Winning Self-Image 1 – Discover the secrets to strengthen your mind and create a winner mindset. Program 1 will show you the true power of your self-image and self-esteem. How your self-image forms with deeply held beliefs that exert tremendous power over your life.
Winning Self-Image 2 – Control your inner-self by learning the true importance of self-esteem. Program 2 will help you analyze your current self-image, and show you the best way to get rid of your negative programs you have about yourself.
Winning Self-Image 3 – Self-esteem, self-image and self-worth. Eliminate negative self-beliefs and feel great about yourself. Tap into an amazing secret to living a peaceful and joyous life by following your heart with passion. Program 3 will tap into the secrets to eliminating negative self-beliefs forever.
Winning Self-Image 4 – Release all the deep-seated negative emotions, infusing faith in your life. Program 4 will take you step-by step through the ins and outs of accessing and reprogramming the subconscious mind for attaining high self- esteem, and forming a positive self-image.
Winning Self-Image 5 – Free yourself of all the worries, stress, and anxiety by attaining a winner's mindset. Program 5 will ultimately show you the power of seeing and visualizing yourself with a positive self-image.
Winning Self-Image 6 – Program 6 will give you the key to start building the life you're looking for. It covers everything right from what to expect to happen, how long it will take, and many other exciting things that will take your life to a whole new level. You have within yourself the power to change your self-image and your life. Begin now to start building the life you want on the foundation of a totally positive and winning self-image!
Program Includes Visualizations, Mind Talk & Subliminal
Read Full Descriptions Of Each Below
Guided Visualizations – Program includes guided imagery sessions.
Mind Talk – Program includes the power of audible + subliminal positive affirmations that are like your own personal 24-hour-a-day success coach.
Subliminal Programming – To make lasting improvements in your life, you must make changes at the subconscious level. This program is designed to do just that by imprinting the positive messages directly on your subconscious, with no interference or filtering from your conscious mind.
Bonus #1
Visualizations
Build Powerful Self-Confidence
Powerful Self-confidence 1 – Relaxation Session: Clearing Blocks to Confidence (22 minutes)
Powerful Self-confidence 2 – Relaxation Session: Visualizing Your Highest Self-Image (19 min)
Powerful Self-confidence 3 – QuickBreak Visualization: Empowering Attitudes (11 minutes)
Powerful Self-confidence 4 – QuickBreak Visualization: Empowering Beliefs (11 Minutes)
Powerful Self-confidence 5 – Visualization for Confidence & Perspective (22 Minutes)
Powerful Self-confidence 6 – Visualization with Metaphors (22 Minutes).  This guided session is best listened to with headphones because it contains an extraordinary process of mental reprogramming. In one ear you will hear a simple story woven with rich symbolic images that makes your subconscious mind receptive to the affirming peaceful outcomes you are hearing in your other ear.
Bonus #2
Mind Talk®
Powerful Self Confidence 1: Visualization of Clearing Blocks
Powerful Self Confidence 2: Visualizing Your Highest Image
Powerful Self Confidence 3: Visualization Empowering Attitudes
Powerful Self Confidence 4: Visualization Empowering Beliefs
Powerful Self Confidence 5: Visualization for Confidence and Perspective
Powerful Self Confidence 6: Visualization with Metaphors
Powerful Self Confidence 7: MindTalk Affirmations 1  (Male & Female Voices)
Powerful Self Confidence 8: MindTalk Affirmations 2  (Male & Female Voices)
Bonus #3
Subliminals: Build A Winning Self-Image
Sample Affirmations in the Subliminal Program  (with 2 Easy Listening Tracks & 1 Tropical Ocean Track): 
I believe I have the right to powerful self-confidence • I dissolve all limitations placed on me by others, heredity, education or environment • I can be confident • Good things come to me • I am a confident person. Yes I am • I am known as a powerful person • I have great strength and confidence. Yes I do • I am self-reliant • My body posture reflects a confident attitude • I am sure of myself. Yes I am • I remember feeling self-confident • I have strong convictions • I feel strong and confident • I accept myself • I am absolutely committed to be confident • I have personal power • I believe life is good to me. My personal power makes me confident. I am worthy. PLUS DOZENS MORE!
Testimonials From Those Who Benefited From Build A Winning Self Image
"I have been listening to your Self-Image program and the change in me is fantastic. I know the program has turned my life around. I couldn't be happier; and no one believes I used to be shy and reclusive. Thank you for your help! I bend all my friends' ears about your programs."  –Jay Smith, Burlington, Washington
"Your Build a Winning Self-Image program is the most amazing thing that has happened to me, not to mention the most positive. My gratitude will prevail until my dying breath. In 16 days my entire life's attitude took a 180-degree about-face. I am on the road!" –Andy Tovornik, Quebec, Canada
"I can't possibly thank you enough for the new life! I'm only 17 and glad I found the art of living at so young an age. It was so much fun changing that I wish I was still uninformed about your program, just so I could change again." Clyde Shaouni, Warren, Michigan
"I just love Build a Winning Self-Image. I've been on the program exactly 60 days. I am more positive, happier, friendlier, my marriage is better, I am more relaxed, but, more than that, my husband seems to be changing as a result of listening in the evening and on weekends. He has come to life, has more energy, and likes to go out with me more often." –Melissa H. Stevens, Salt Lake City, UT
"Thank you from the bottom of my heart for literally saving my life and, I truly mean this, you are blessed with such a wonderful talent to be able to reach and communicate with people where others can't. I have been using your program for a few months and, believe me, the difference it has made in my life is nothing short of a miracle. I listen at home, at my job, and all night as I sleep. My husband says, 'I have my wife back again.' Thank you Jonathan. You made me feel life is worth living again." –Barbara Halverson, Mabel, Minnesota
"I have been following Build a Winning Self-Image for three months, and I can't begin to express the feeling of pure joy and happiness I feel seeping through my body. All those feelings of doom and gloom, resentment, and self-hatred have been dissolved and replaced with an inner peace. Thanks to you I have begun to emerge has a happy, contented, and loving person. I smile almost all the time from within and it shows on my face. I find it easier to communicate my feelings to people. I am having fun. I am looking my best and feeling fitter and healthier than ever before. It's wonderful." –Kim Harvey, Palmerston, New Zealand
"Thank you for putting so much time and effort, love, and caring, into what must be the most revolutionary program on self-development ever created. I usually am never at a loss for words, but trying to express how grateful, fortunate, and thankful I am to you for doing what you have done for me is so hard to do. This program will be at my side always. No one has ever given me so much for so little of my time and effort. My universal thanks forever for improving my life." –Mark Castronova, Rochester, New York