Charles Harrington Elster – Verbal Advantage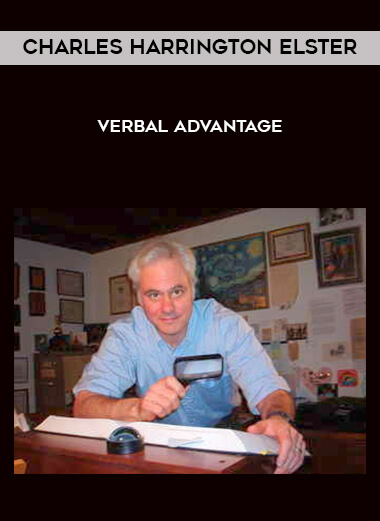 Salepage :
Charles Harrington Elster – Verbal Advantage
Arichive : Charles Harrington Elster – Verbal Advantage
A strong command of the English language is directly linked to career advancement, your income, your social status, and success. Now, by mastering Volume 7 and Volume 8 of the Verbal Advantage program, you'll continue the journey that will lead you to joining the elite segment of society that enjoys the highest levels of professional and personal achievement.
By adding new words to your vocabulary, you'll win the admiration of friends, peers, and colleagues. You'll come to possess the word power you previously envied in others. You'll forever stop fumbling for words, using them incorrectly, failing to understand, or, perhaps worst of all, remaining silent. With Verbal Advantage you will never again be at a loss for words, for you will:
Add hundreds of new power words to your vocabulary. Develop clarity and variety in your speech. Learn how to correctly pronounce the most difficult words. Be certain you are using the right words every time. Learn effortlessly without classroom study or written tests. Obtain the key ingredient to personal and professional success.
Verbal Advantage has been the top-selling vocabulary program in the world since 1985. A major benefit of the series is that listeners can pick up any volume, and begin the program in no particular order, to gain from Verbal Advantage. It's perfect for every age and occupation, including public speakers, business-people, students – and you! Start now and develop the confidence that comes with real word power, whether in business, school, or everyday conversation.