A Course in Miracles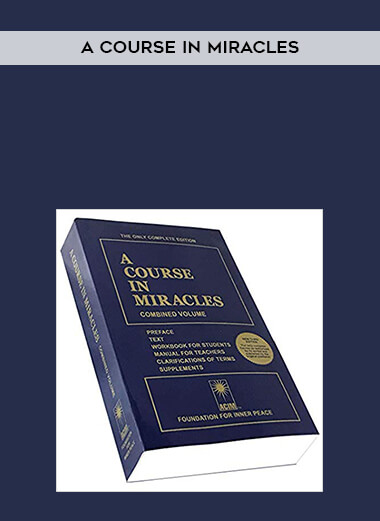 Salepage :
A Course in Miracles
Arichive : A Course in Miracles
This "combined" edition from the Foundation for Inner Peace is the only complete version that includes all of the writings that Dr. Helen Schucman, the Scribe of A Course in Miracles, authorized to be printed. It consists of a Text, Workbook for Students, Manual for Teachers, and Clarification of Terms. Also included are the supplements "Psychotherapy: Purpose, Process and Practice" and "The Song of Prayer," extensions of the Course principles which were dictated to Dr. Schucman shortly after she completed the Course itself. A Course in Miracles is a complete self-study spiritual thought system that teaches that the way to universal love and peace – or remembering God – is by undoing guilt through forgiving others, healing our relationships and making them holy. Emphasizing that it is but one version of the universal curriculum, it uses the language of traditional Christianity, but expresses a non-sectarian, non-denominational spirituality. Over 2-million English language copies in print.